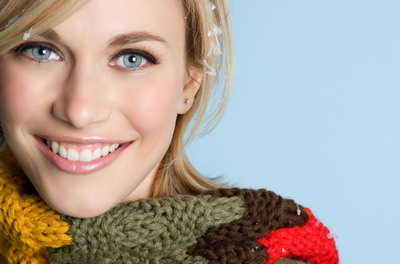 Dr. Irwin is sensitive to the needs of her patients and will take the time necessary to determine whether a dental implant is the right choice for you.  Restoring and creating a healthy smile is the ultimate goal and it will be a smooth process from start to finish.
Dental implant restorations are a terrific way for people with otherwise problematic or missing teeth to achieve complete smiles in a relatively short period of time.  A dental implant is an artificial tooth root used in dentistry to support restorations that closely resemble a tooth or even a group of teeth or a denture.  Total restoration is one of the final stages of the dental implant process. This typically occurs four to six months after the dentist has actually placed the implant in the mouth. At this point, a new crown, bridge, or anchor for a denture will be put over the implant to "restore" the smile
Advantages of Dental Implants and Restoration:
Much more durable than conventional tooth restoration procedures such as dentures and bridges.

Are seen as a permanent replacement for a lost tooth.

Dental implants can be used to support a number of dental prostheses, including crowns, implant-supported bridges or dentures.

When a fixed bridge is put on an implant, as opposed to conventional removable bridge work, the implant acts as an anchor to keep the entire bridge stable allowing the patient to actually eat comfortably.
About Brighter Smiles Dental
Brighter Smiles Dental is the practice of Dr. Sylvia Irwin. For over 30 years, Dr. Irwin and her staff have been providing patients with expert dental care in a calm and relaxing setting. For more information or to schedule an appointment please click here or call our Nutley, New Jersey dental office at: 973.667.1567.